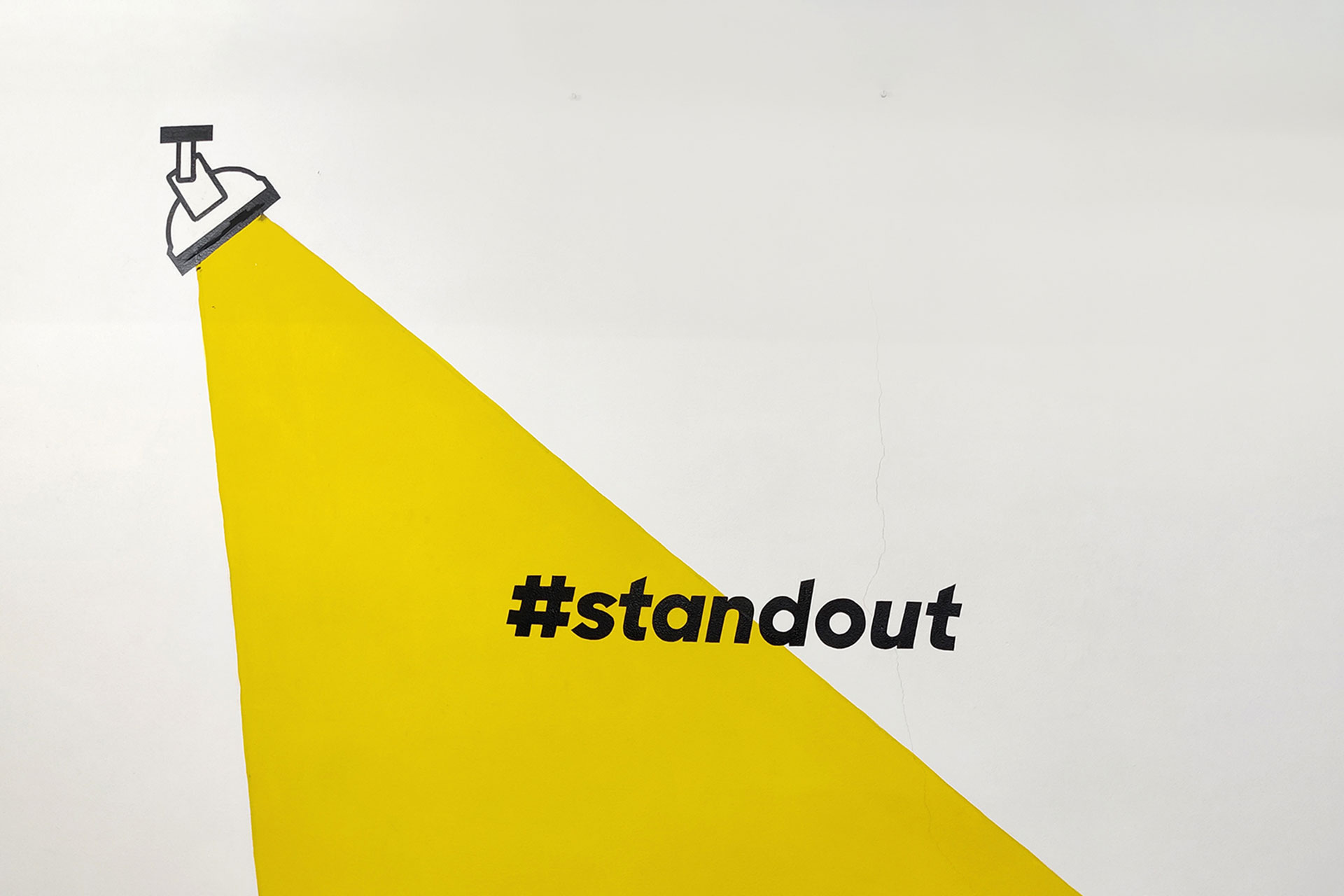 At Yellow Umbrella Creative, we're a quirky bunch of design and communication aficionados with a serious love for creating standout brands. With a decade of experience under our belts and a passion for all things food, we're all about the details. We're not your typical corporate suit-and-tie type of agency – we prefer to partner with start-ups and take on design challenges across all mediums. Trust us to be your go-to design partners and let's make some magic happen!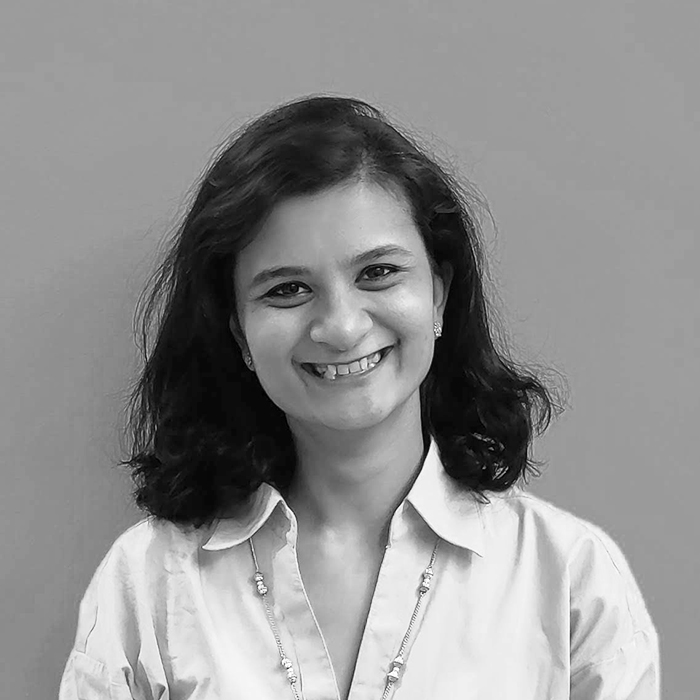 Kreena Khandelwal
Principal designer & Founder
With 10+ years of experience in graphic design, Kreena's main area of focus is brand identity, packaging and communication design. Her work spans across brands and start-ups in various industries.
Her journey began learning communication design at Rachana Sansad that led her to with Law & Kenneth (Now L&K Saatchi & Saatchi), before starting Yellow Umbrella Creative. Her uncompromising quest for perfection and attention to details is what makes her a sought after designer.
When she is not busy designing, Kreena loves to watch movies. We bet you cannot beat her at Antakshari or dumb charades! Remember: when she is angry, she just needs food.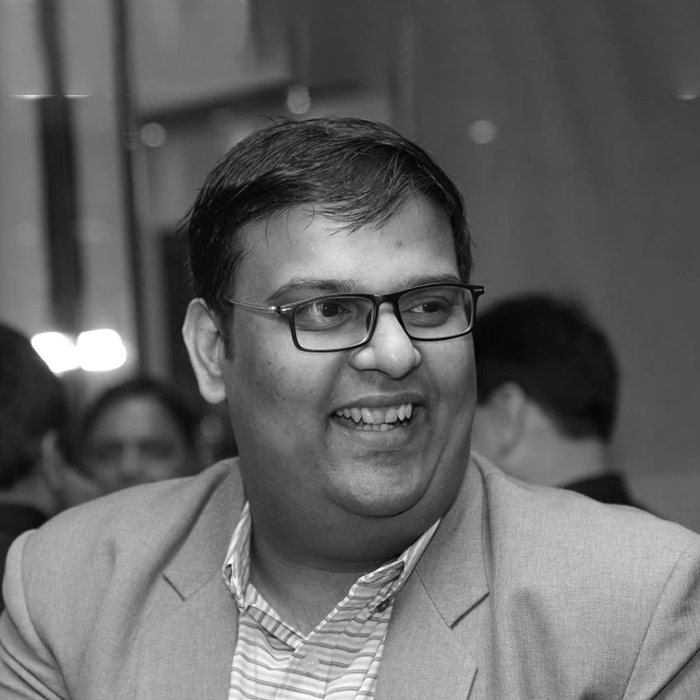 Ankit Khandelwal
Founder & Business Strategist
Ankit, with 10+ years of experience in HR and marketing, is the logical one. YUC was his brain child with the insight that in a pool of grey umbrellas on a rainy day, a yellow umbrella will stand out.
His guidance and wit at every point has shaped YUC's bright present & future. He effortlessly switches from the role of being the one leading the business to the one who looks at every design with a critique's eye. Being an alumnus of GIM, he looks beyond the brief and dives deep into what a client wants and what the audience deserves.
Ankit loves exploring new restaurants & experiences. His anecdotes are amusing & he performs his gigs in open mic events across the city.
Simar Kaur

Senior Graphic Visualiser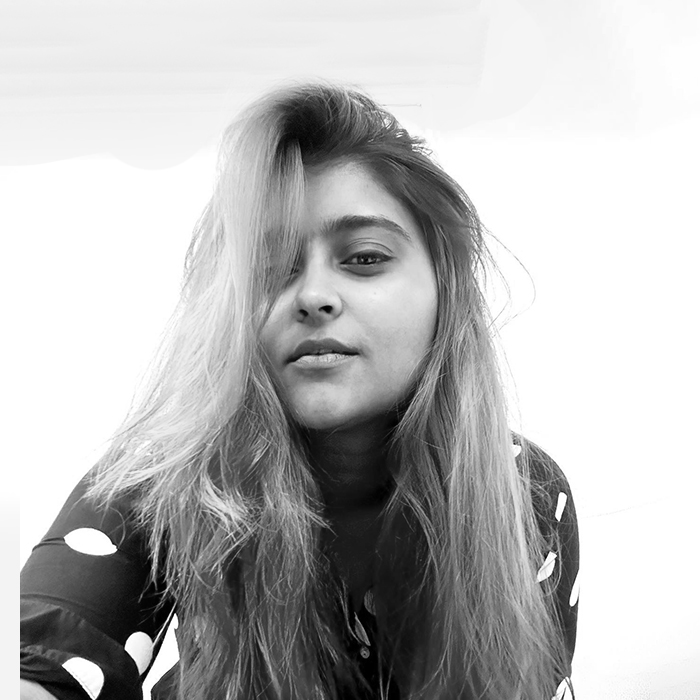 Simar believes her powers reside in her hair. Her coloured hair is a piece of art where all her creativity comes from but most of her thoughts are usually penned down. And when she is nor writing or designing, you can find her snuggled with a book. She loves four legged furries and has been a part of animal welfare groups for the past 4 years. when it comes to commitments, she's the woman of her words!
Payal Dangaria

Junior Graphic Visualiser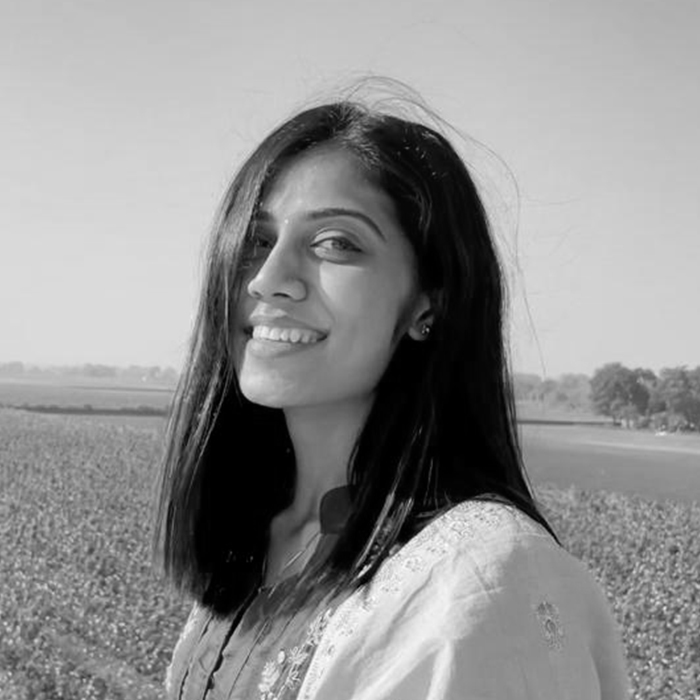 A proud Gujju and a student of LS Raheja school of Art, Payal loves everything design. Educated in Visual and Communication Arts, she believes that research is the basis of any undertaken project. It opens new areas of interests that is exactly what leads her to be her best self in any upcoming projects. She enjoys taking on challenges and is the Daya ben of the team who laughs at the silly little things.
Prameet Aglave

Junior Motion Designer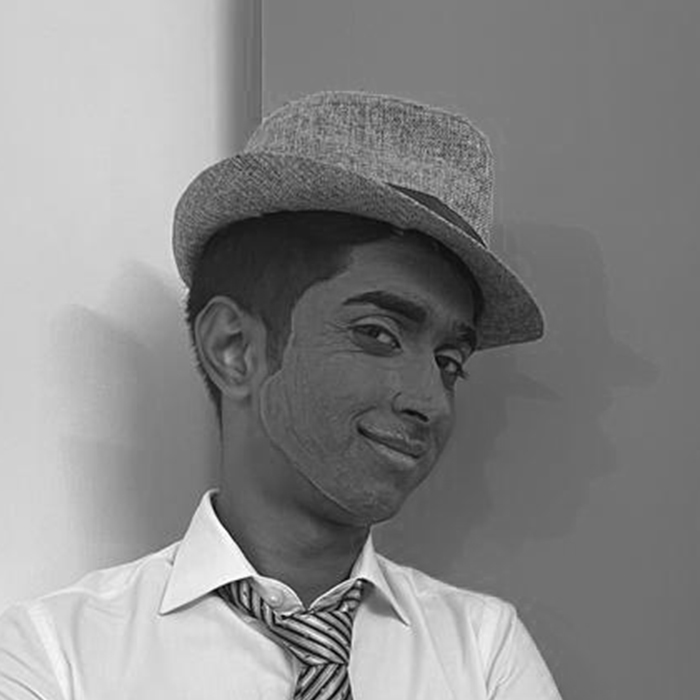 Prameet is a graphic designer with his toes dipped in animation and 3D! Coming from the world of coding he is new to the professional land of design but is keen to be a part of any creation that the world can see. He has an undying curiosity to find out what life has to offer at every turn. Prameet believes that long drives and quiet sunsets fix everything. And he's always up for some Hera Pheri!
Mahima Daga

Junior Graphic Visualiser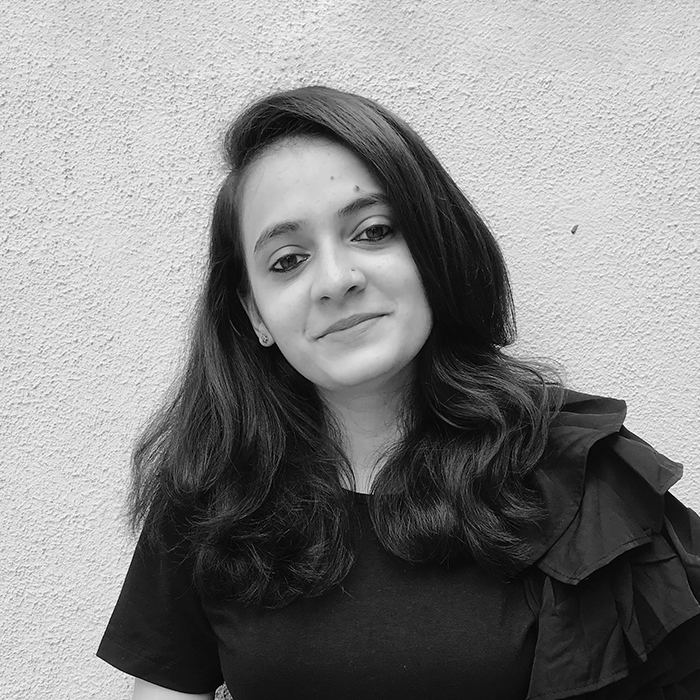 Accounting student turned designer, Mahima has always been passionate about art & design but never considered it as a career path. But now, she has taken a dive and is exploring the massive creative ocean. She is curious about finding the meaning behind unique work of art, has a lot of patience when it comes to detailed illustrations & drawings and tries to enhance the aesthetics in the designs she makes. Apart from art, in dance lies her heart!
At YUc, we do:
Take pride in our work
Recommend what works for clients
Not just follow them
Build for the long-term
Love working on food brands
Believe in the process
We don't
Pitch
Take shortcuts
Design for awards
Work crazy hours/ weekends
Negotiate on fees
Design one-off collaterals
work with us
With a decade of experience & passion for design, we at Yellow Umbrella creative are here to make your brand stand out! Want us to be your design partners?